$12.80 (12 Oz) after fab discounts
(Reg Price $16)
(Avail: )
---
Celebration: Inspired by the essence of Red Tea. Sweet, delicate and absolutely delicious, this perennial favourite smells like good, clean fun.
Soak will treat your handmade treasures right. Wash them without agitation or felting.
---
Soak comes in 12 oz and 3 oz sizes. Please select your size and fragrance below.
SOAK - Travel Size - 3 oz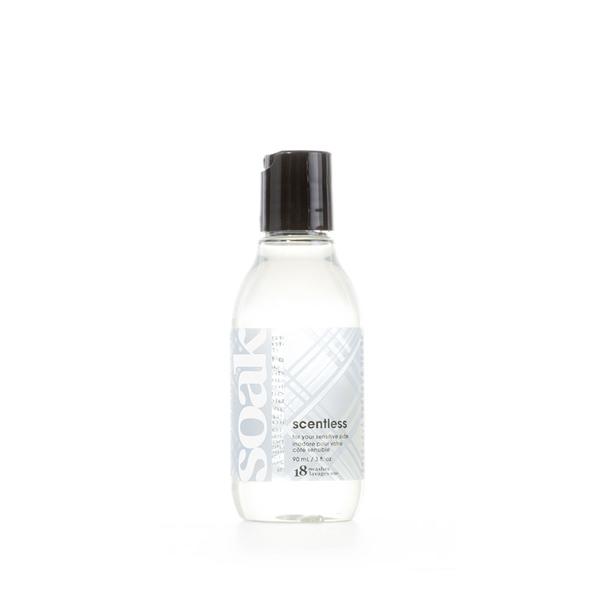 SCENTLESS 3 Oz BOTTLE
(Avail: )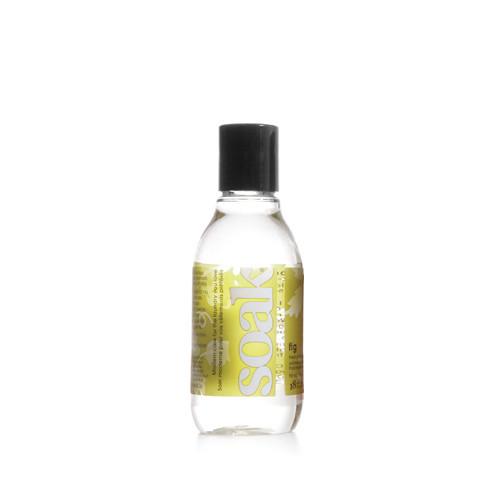 FIG 3 Oz
(Avail: )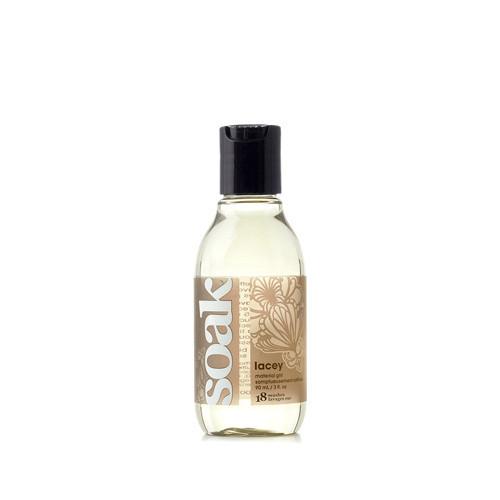 Lacey 3 Oz
(Avail: )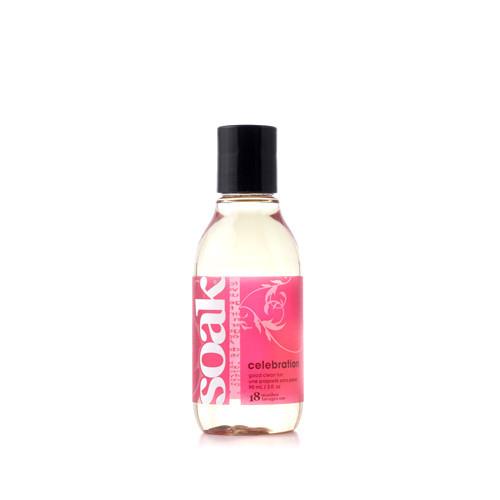 Celebration 3 Oz
(Avail: )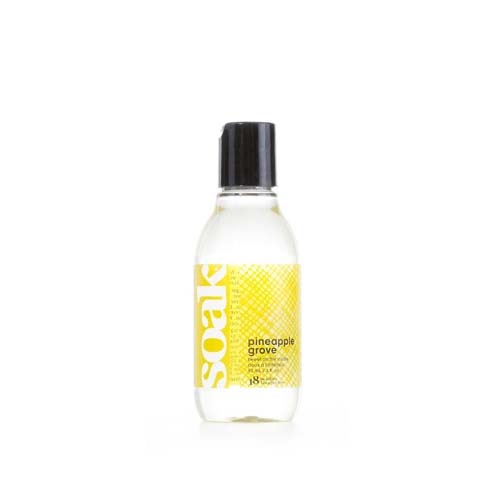 Pineapple Grove 3 Oz
(Avail: )
SOAK - 12 & 3 Oz Specs
Eco-Friendly Biodegradable Laundry Soap
Sizes: 12 oz or 3 oz bottles
---
MORE SOAK!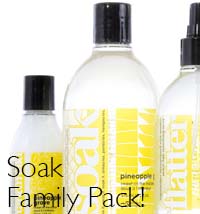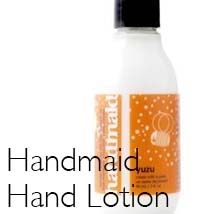 What is SOAK?
What is it: Soak is modern laundry care. Clean up with Soak's eco-friendly formulation. Developed to be as easy on the environment as it is on your clothes, it's the no-rinse clean you trust and love.
Soak is perfect for your laciest lingerie, softest sweaters, baby clothes, quilts, swimwear, workout wear and all the laundry you love. love it. wear it. soak it.
How it works: Just Soak and squeeze. No need to rinse. Lay knits flat to dry. Wash sets (like lingerie) together. Test fabric for color-fastness.