Soak Wash TrAVEL PACKS - Takealong handwash care for your hand knits
$8.80 (12 Oz) after fab discounts
(Reg Price $11)
---
Minisoak travel pack assorted, pack of 8. Choose a pack of scentless, or a mixed pack, which includes a mix of Pineapple Grove, Yuzu, Fig, Celebration and Lacey.
Travel Pack - Pack of 8 Mini Soaks
SCENTLESS Mini Pack
(Avail: )
Mixed Mini Pack
Pack of 8. Includes Pineapple Grove, Yuzu, Fig, Celebration and Lacey.
(Avail: )
SOAK - Travel Pakcs
Eco-Friendly Biodegradable Laundry Soap
Sizes: The travel pack contains 8 mini pods of soak, each containing 5ml of soak. Great for traveling or tagging along in your purse.
---
MORE SOAK!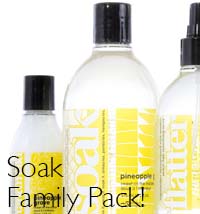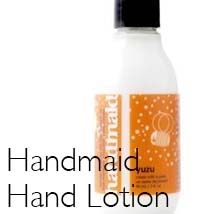 What is SOAK?
What is it: Soak is modern laundry care. Clean up with Soak's eco-friendly formulation. Developed to be as easy on the environment as it is on your clothes, it's the no-rinse clean you trust and love.
Soak is perfect for your laciest lingerie, softest sweaters, baby clothes, quilts, swimwear, workout wear and all the laundry you love. love it. wear it. soak it.
How it works: Just Soak and squeeze. No need to rinse. Lay knits flat to dry. Wash sets (like lingerie) together. Test fabric for color-fastness.