Artyarns
Supermerino
(discountable)
Ultrabulky 12 ply merino wool
(discountable)
UM4 Fingering and Sock Merino Yarn
(discountable)
UM8 Ply merino wool yarn
(discountable)

Artyarns is a leader in the realm of handpainted merino wool yarns. They were one of the first to build a reliable library of handpainted wool colors, so that certain colorways could be replicated - and many have followed in their footsteps. From their washable SUPERMERINO to the Ultrabulky 12 ply, you can order any colorway in any of their merinos, and you won't be disappointed!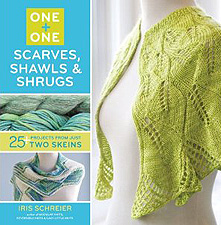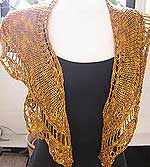 Beautiful new
Golden Lace Shawl kit featuring artyarns silk pearl and beaded silk pearl with sequins - available in kit form, too!