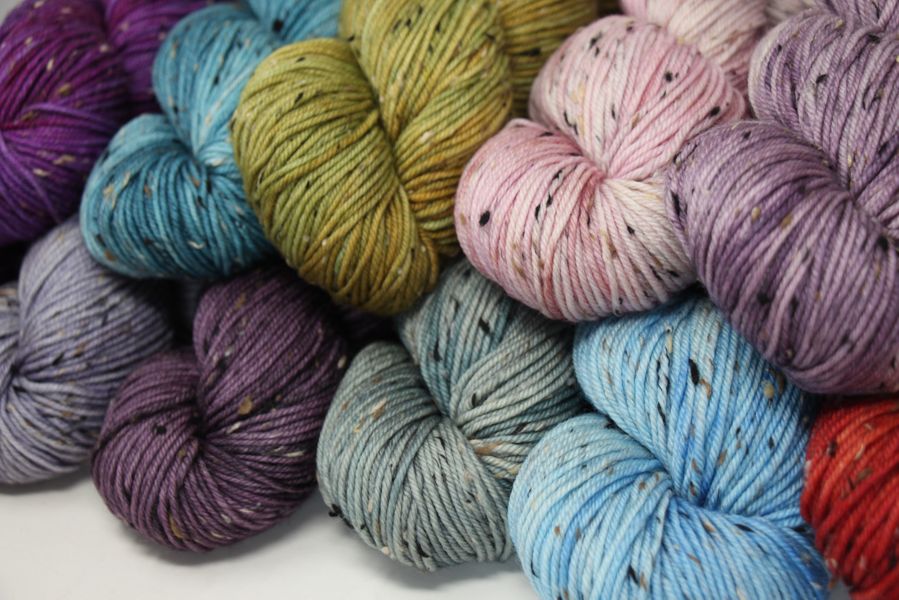 $24 Or less after Fab discounts (Reg $30.) Instant discounts apply at checkout. Free US Shipping on orders over $75
---
Gorgeous hand dyed merino superwash yarn with a touch of polyamide for strength, this incredibly lush and squooshy yarn is a dk weight, and knits up in to fabulous sweaters, shawls and wraps. Note: Donegal Cottage Tweeds DK is handdyed—there are no lots. We match every order visually!
Meadowcroft Donegal Cottage Tweeds DK
FIBER: 90% Superwash Merino Wool/10% Polyamide
WEIGHT/length: Weight 100G/3.5 oz Length 231 Yards/211 Meters
GAUGE: DK
CARE: Hand Wash cold. Lay flat to dry.
NOTE: There are no dye lots - we order large quantites and will do a visual match.