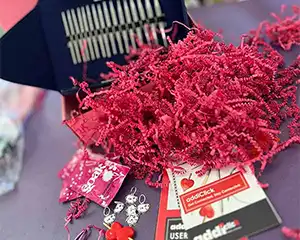 Each gift SET Includes:
CLICK SET: 5 types of sets are available, one is sure to make your knitter swoon!
Soak: soak wash packets, because if they don't know about soak, they should!
STITCH MARKERS: cutie-patootie sheep stitch markers to keep track of stitch changes
ACCESSORIES: Tape Measure, Needle GAUGE & heart stoppers
GIFT WRAP IS INCLUDED!