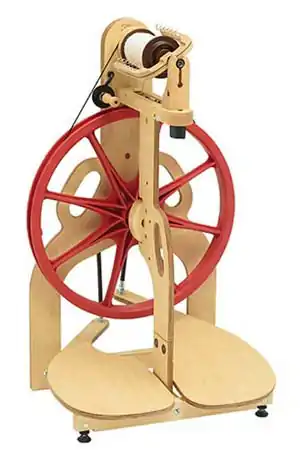 CLICK PIC FOR DETAILS.
---
SCHACHT LADYBUG DOUBLE TREADLE
WOOD: MAPLE/MAPLE PLYWOOD
WEIGHT: 15 LBS / shipping weight 23 lbs
HEIGHT: 29 IN
WIDTH: 17 IN
DEPTH: 18 IN
---
Included with each Schacht Ladybug Spinning Wheel are a poly drive band, threading hook, three bobbins, medium and fast whorls, and double drive band. Each Ladybug Spinning Wheel is unique - somewhere on your wheel is your very own Ladybug pal.