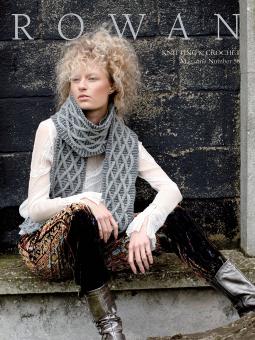 SOLD OUT

Winter 2015 is an exciting knitwear season with many catwalk collections showcasing knits as the main feature. The emphasis on yarns are brushed finishes, soft wools, mohairs and furs creating soft touch fabrics. To reflect the seasons trends Rowan are promoting Tranquil, Frost and of course the Essentials collection showcasing the key shapes for the season.

Tranquil - This collection of both mens and womens wear offers an elegant take on the timeless trend for colourwork based handknit designs. The collection uses soft flecked, tweed or gentle graduated yarns to give a gentle muted look.

Frost - The inspiration for the designs come from icy landscapes and frost encrusted foliage. Shapes are simple and unstructured, with loose fitting cardigans and coats which can be layered for the cold frosty days.

Essentials - Showcasing the key shapes of the season into simple easy to wear styles that will compliment the season's ESSENTIAL looks.