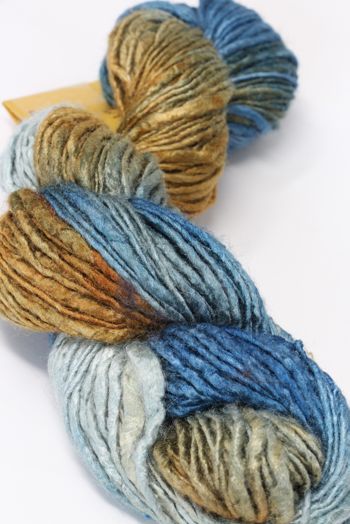 $25.60 or less with Discounts applied at checkout (reg $32)
(Avail: )
---
A beautiful blend of ocean blues, grass greens and sky blues!
We order alchemy as we run low, and every batch is custom dyed for us, so if we are low or out, please do place a preorder. Most Alchemy Preorders ship in 2 - 4 weeks! Please use our
Alchemy Rustico Preorder Page
Alchemy Rustico - Tussah Silk Yarn
Beautiful, rustic raw TUSSAH silk, hand dyed in luxurious, intense solids.
FIBER: 100% Tussah Hand Dyed Silk
LENGTH: 105 Yards/70 Grams
GAUGE: KNIT | 3 St per 1" on US 10.5
SOURCE: HAND-DYED by Alchemy from imported tussah silk
CARE: Gentle Handwash in csool water. Lay flat to dry.