Hosta Blue
Denim
Onyx
Night Bloom
Nassau Blue
Twig
Blood runs cold
Dubrovnik
Havana
Horoscope
Liquid Gold
Marfa
Methanol Blue
OUtlander
Scout
Stormborn
Void
Yoko
Neon Pink
Oscuro
Alizarin
Arctic
Baroque Violet
Begonia Leaf
Blue Nile
Brick Dust
Cardinal300
Charcoal
Chicory
Coal Seam
Cobalt
Composition
Book Grey
Coquette Deux
Cosmic
Wonderdust
Court and Spark
Dahlia
Earl Grey
148 Fathom
Filtered Light
Fir Wreath
Flashdance
Fog
Glazed Pecan
104 Ink
16 Jade
Leopard
Lepioptra
Magic
Mandala
Mare
Mill Pond
Neon Red
083 Oxblood
Pendleton Red
Plunge**
Prairie Fire
Raspberry Cordial
Resin **
Rocky Mountain High
Rose
Seaglass
65
silver fox
Stove Pipe
137 tart
Tern
Note: Stock is being updated to reflect new shipments and colors - available to order with or without pictures.
The Radness
Turquoise
Twig

Currently Low or out of stock - on reorder, unless discontinued

Electric Rainbow
Pink Clay
Glass Bottom Boat
Pelican
Undergrowth
Found Pottery
Birch Grey
Geyser Pool
Log Cabin Brown
Chamomile
Flycatcher Blue
Envy
Antique Lace
49 Baltic
Moderne
Fairlsle
163 Calligraphy
Iris
Duchess
Edison Bulb
Silver Leaf
Dirty Panther
Moonstone
Sea Salt
Scarlett
Grasshopper
Odyssey**
Paper
Medieval
Fog
Neon Peach
Thunder
Storm
Penumbra
Heartbeat**
Opaline
Black Velvet
Cove
Deep **
Dr. Zhivagos Sky
Dustweaver
Optic
183 Candlewick
Spicewood
Gossamer
Faded Parka
Killim ***
Firewood
Geode ***
graphite
Great Grey Owl ***
Holi Festival
Antler
Jasper
245
Whiskers
Pecan Hull***
Esoteric
Mala
Beach Bonfire
cactus Flower
Sugar Plum
Sequoia
Astrid Grey
Aura
Cloud Dweller
Onyx
Kitten **
Moonglow **
El Greco
Fallen Cloud ***
Woodstock**
Vishnu
249
Spectrum
Steam Age
Leaf
Big Sur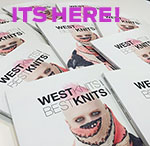 We have 7 orders currently in with TOSH - they will be shipping over the next 3 - 4 weeks MARCH - JUNE- reserve your skeins using the special order button above and we'll make sure your order is set aside as soon as the new stock arrives!

For non-stock colors, we are happy to special order for you - madelinetosh BUT, be prepared to WAIT! There is a minimum 4-skein tosh light requirement, and
TOSH Special orders can take up to 14 weeks.

The Details:
content :: 100% superwash merino wool length :: 420 yards or 402 meters
gauge :: 6.5 to 7.5 sts per inch suggested
needle size :: us size 1-2 needles
care :: machine wash cold, air dry flat