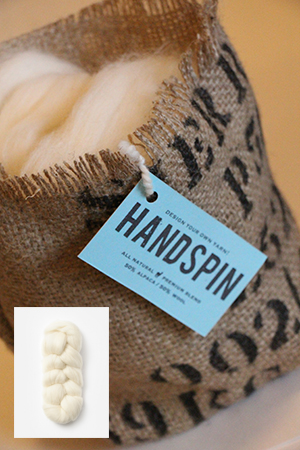 $14

or less after fab discounts at checktout Reg Price: 17.50)
+ Free Shipping over $75! (US) (Fab discounts of up to 30% off applied at checkout)


FIBER CONTENT: 50% Superfine Alpaca / 50% Wool Roving WEIGHT:4 Ounces


Dry clean or hand wash in tepid water using a mild soap. Do not agitate or twist. Shape and dry flat on a towel.
Ultra soft blend of Merino & Alpaca roving can be used to spin or just knit with as a super bulky yarn! Fab!
It ships in the lovely burlap bag as shown and makes a GREAT gift!