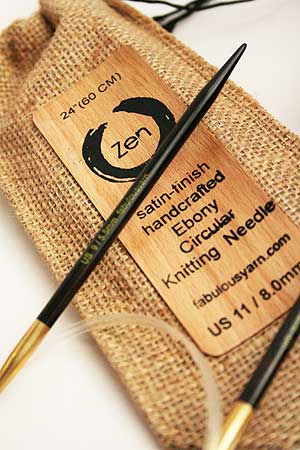 $10 - 14.60 after fab discounts
(reg. $13.50 - $19.50)

Our 32" Circular Knitting needles fabulous with shawl patterns, blankets, wraps. Wonderful for larger sweater projects as well. Elegant, light, with a lovely not-too-sharp tip that won't split even the fluffiest of fibers, this is the perfect wood neede. Easy Flex cords tuck right into the custom pouch, and the brass fittings are lovely and don't snag your work. Hand-made especially for FAB.