Free Kids Sweater Pattern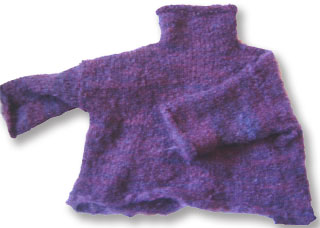 Funnel Neck Sweater
This very easy knitting pattern works well by hand or machine! It can be knit in a variety of ways: in multiple pieces, or as 2 or 3 combination pieces (body & Sleeve, Body & Neck)

Any way you knit it, it is very simple, great for beginning knitters, and works in a multitude of yarns. We've done it very successfully using our Lion Boucle, and also our thick and thin hand knit. In Lion Brand, you'll need 8 skeins, in Thick and Thin handspun, 6.

Happy Knitting, and please, let us know how the pattern worked for you!

Don't forget needles!
Our Brittany's are Beautiful!