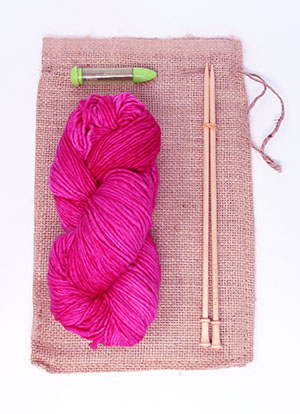 $25-$94 before fab discounts
(Fab Discounts apply automatically when you checkout)

All profits from the PHP Kits will be donated to the local chapters of Planned Parenthood and/or the ACLU local chapter.
All kits feature needles needed for the yarn chosen, and tapestry needle sets for finishing the hat, plus the pattern as a download.



---
The Worsted FUCSIA kit features Malabrigo WORSTED in Fuscia - the original color and weight that the kit was designed in by the project. This takes a bit longer, but if you MUST have the original pattern yarn, this is it!
Every kit above is made with particular yarns and appropriate needles - the total price is shown in the dropdown above! Pick your fiber and your're done!