Hello from little England!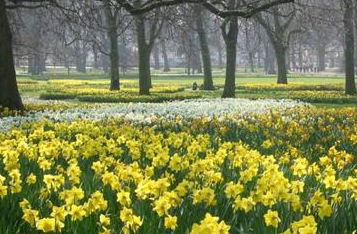 I'm over in my homeland, visiting my family for a few weeks, and signs of Spring are everywhere to be seen.
Little green buds of life are bursting from the ends of branches which have been seemingly dormant all Winter. Yellow daffodils brighten up the roadsides as pretty colours replace areas which have been muddy brown or snowy white for the past few months.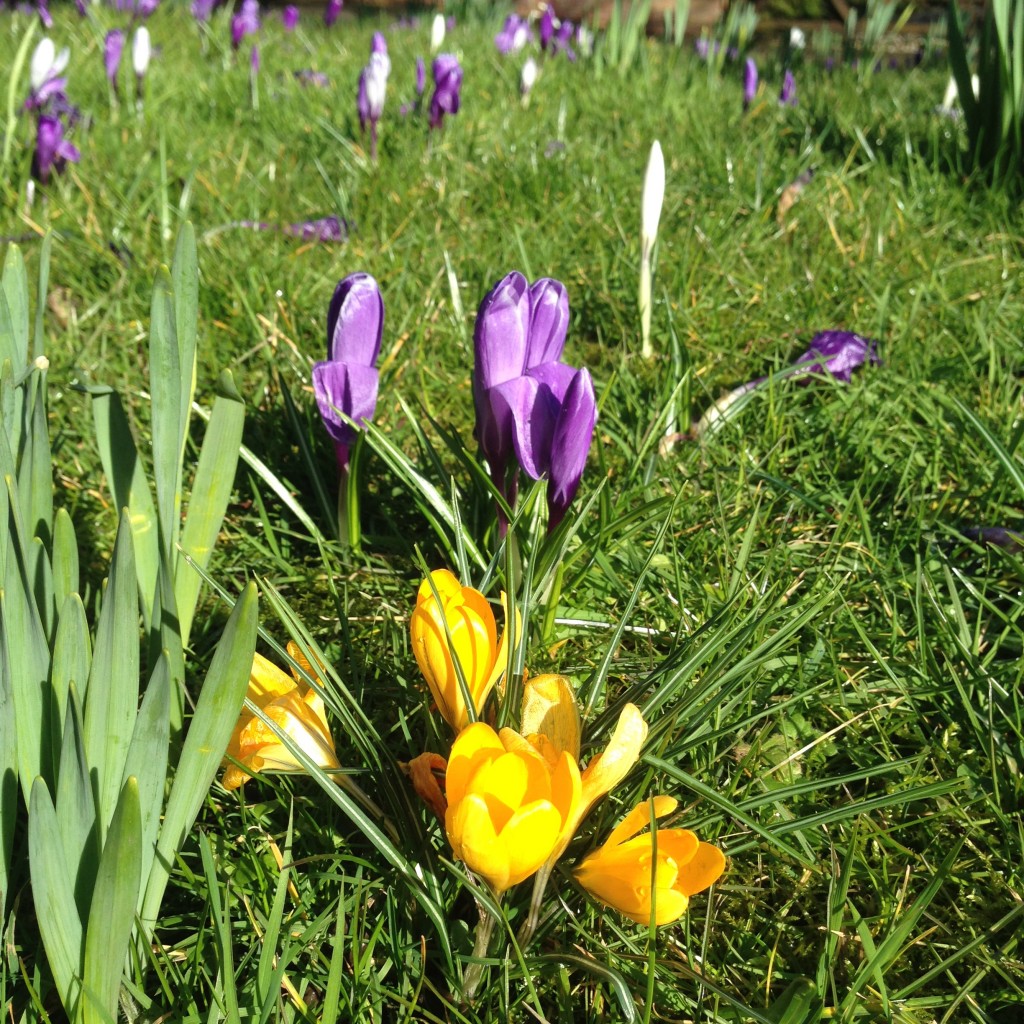 The coming of Spring is a wonderful time of year and the colour of this season has to be YELLOW!
This is why I was soooo happy to see this bright and happy colour featured front and centre of online knitting magazine, Knitty.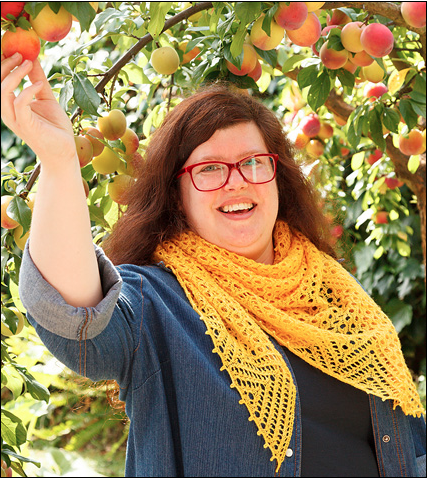 Knitty Spring patterns are here.
I'll review a few of my favourite patterns. The first being the gorgeous yellow shawl, featured on the cover.
LIQUID HONEY by Amy van de Laar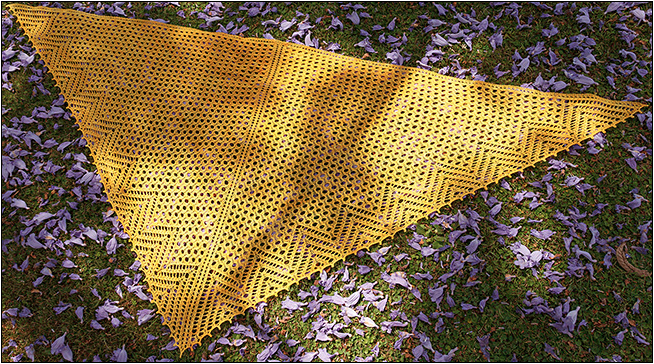 Knitted using 2 skeins of  Malabrigo Lace in colour Sauterne, (which can be special ordered), or choose one of the following gorgeous colours from the selection available here: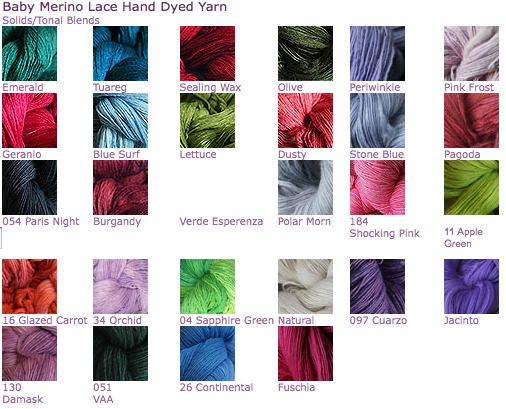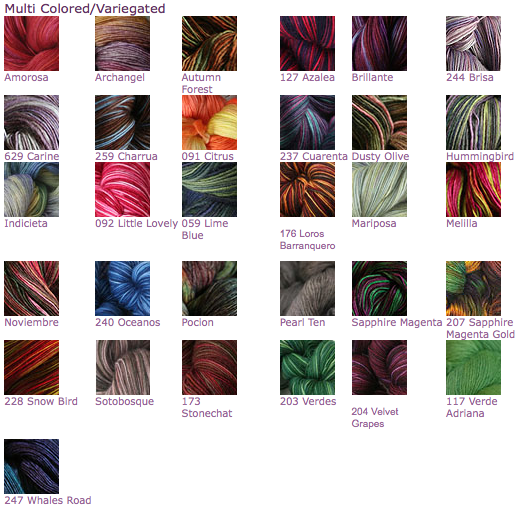 This beautiful close-up shot of the shawl shows the lace pattern made up of double yarn overs and simple decreases.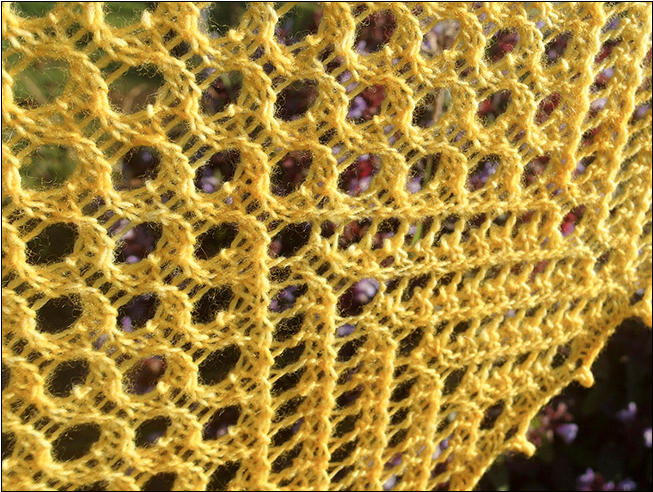 "The honeycomb pattern flows downwards into a zigzagging lace border and a picot bind-off. The effect is of liquid honey dripping from golden honeycomb."
Although, I don't consider myself a shawl knitter or wearer, I know that it is a favourite item for a lot of you, and this issue of Knitty includes many shawl ideas to keep you busy.
There are also some lovely sock patterns, and I LUUUURVE handknit socks, and usually have at least one pair of socks on my needles at any one time, but I prefer my socks to be plain – ribbed or stockinette stitch, although, I do admire socks with texture, I don't have the patience to work on something so detailed that will spend most of its time hidden inside of my boots :o)
The latest issue of Knitty doesn't only include accessory patterns – there are some lovely sweater designs too!
STIORRA by Ewelina Murach
Another design featuring Malabrigo Lace, in pretty Jacinto or Pearl, (which can be special ordered).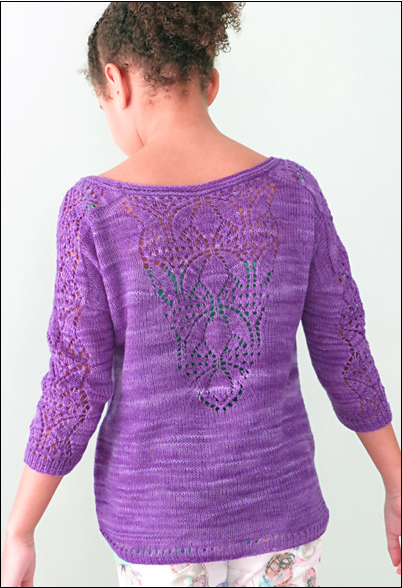 The lace details on the back and sleeves of Stiorra are beautiful!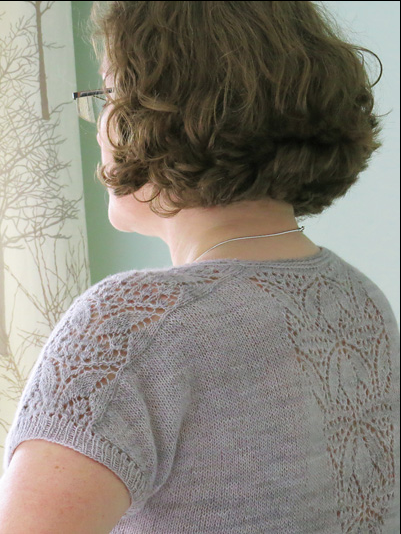 A perfect pullover for transitioning into Spring, with the option for short or 3/4 length sleeves.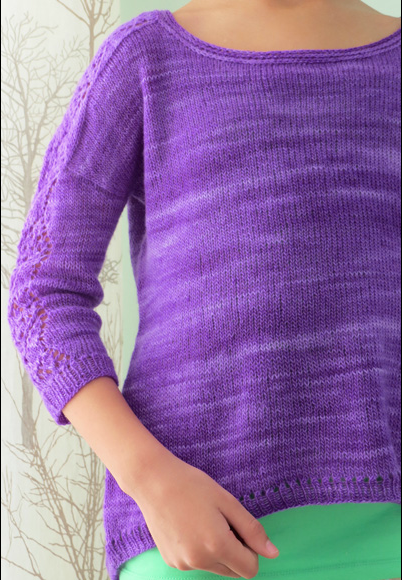 Worked from the top-down, (my favourite way to knit sweaters), this design features some lovely details and gentle shaping for a relaxed fit. Sizes given from 8 years to 3X, Stiorra would look great on most body types!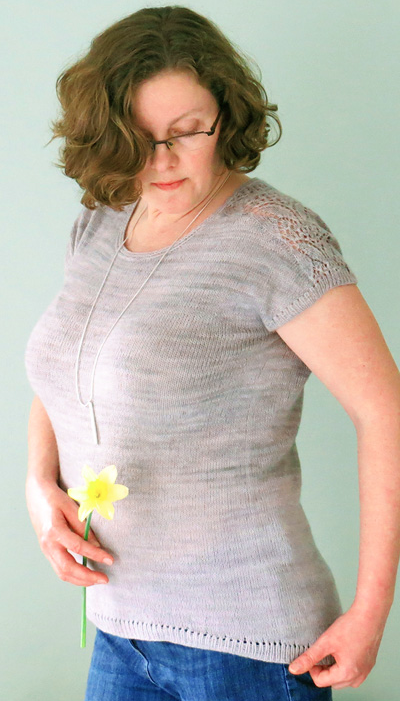 MEJRAM by Madeleine Nilsson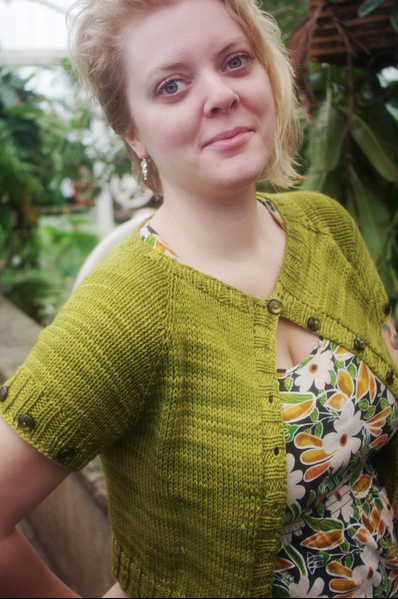 Take a look at this sweet little cardigan! So simple and cute with its little raglan sleeves.
But Wait! There's more!!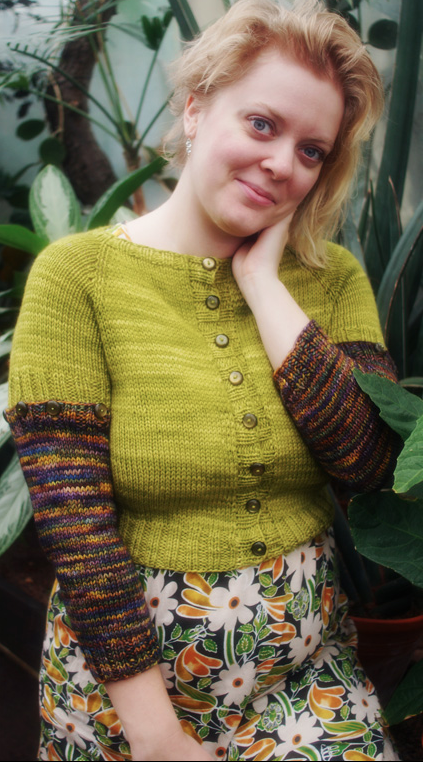 If you're feeling a little chilly, you can use the cleverly placed button trim to add on long or elbow length sleeves!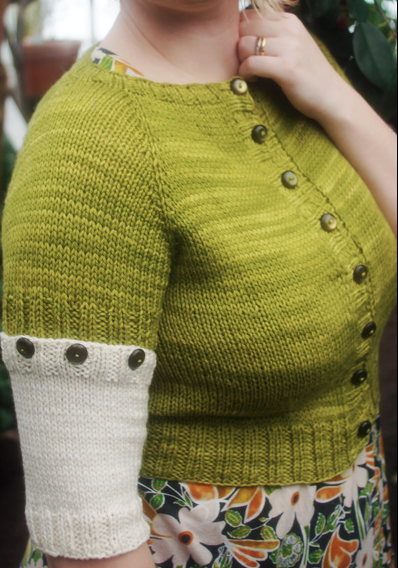 Or use the sleeves as wrist or arm warmers!!! Such a wonderful idea!! I love it!!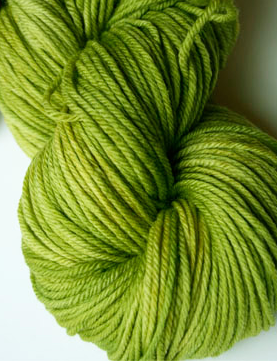 The cardigan is knitted using Malabrigo Rios in the lovely Spring green colour of Lettuce.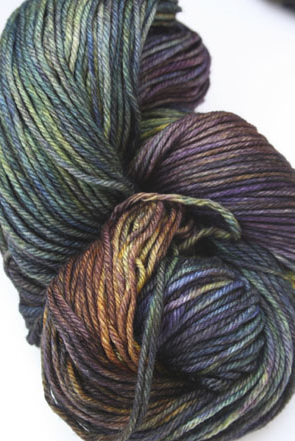 The longer sleeves in variegated Candombe,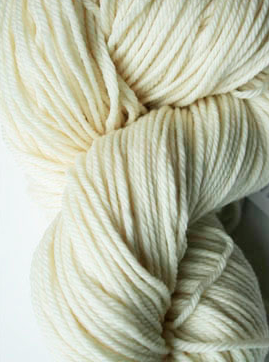 And the shorter sleeves in Natural.
Malabrigo dye some wonderful colours of semi-solids and multi-colours. Here are a few for you to choose from: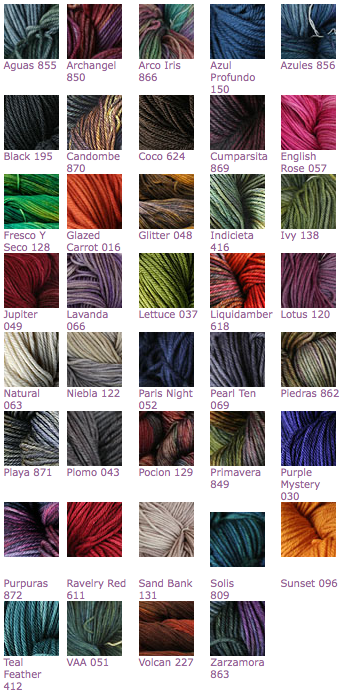 Which colours will you choose?
I quite fancy the Azules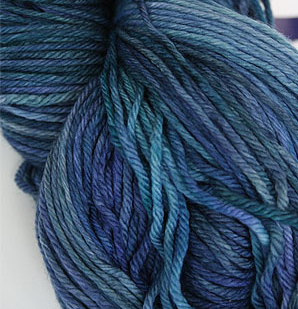 Which would fit nicely into this year's denim trend.
Or Glazed Carrot,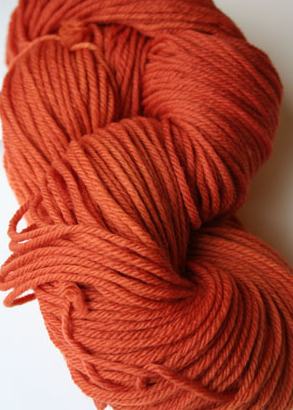 because you all know I LOVE orange, right?
So many options to choose from!! I love the look of this cardi, worn over a pretty Summer dress :o)
Well done, Knitty! Another wonderful issue of lovely designs to knit, and interesting articles to read.
WE LOVE YOU,  KNITTY!!! Keep up the good work.
H xxxx