FALL, already? I know! We are only just getting used to it being Summer around here, but now is the time to plan your Fall knits, and Knitty.com has some lovely ones on offer this season.
Here are a couple of my favourites:
Ennui by Justyna Lorkowska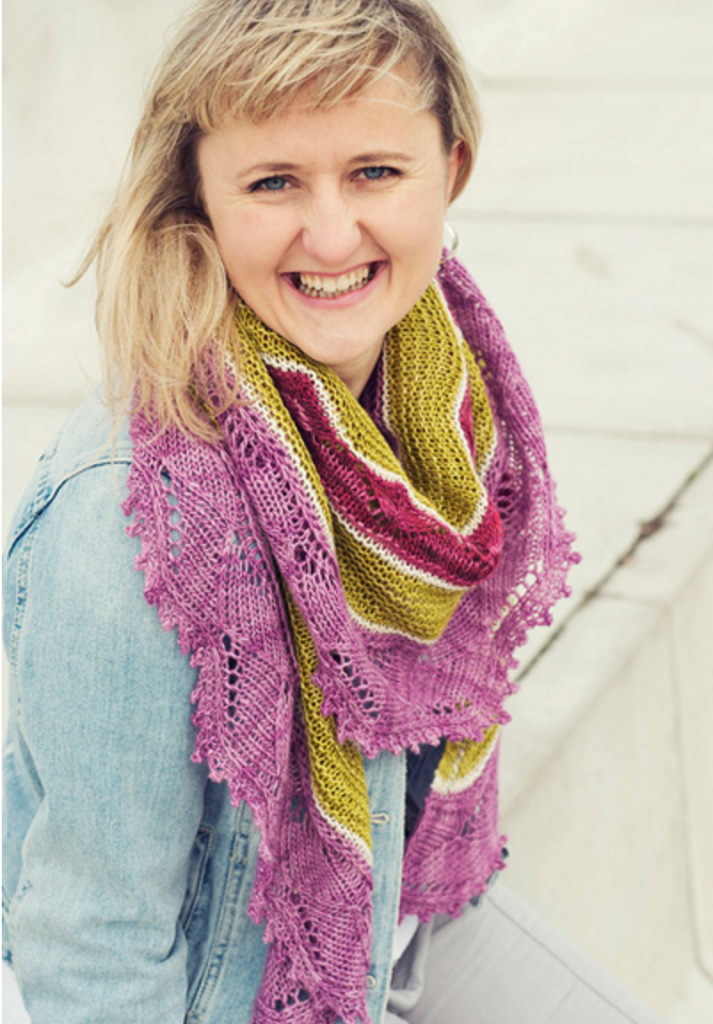 Look at that big, happy smile!
This mix of colours makes me smile too! Simply GORGEOUS!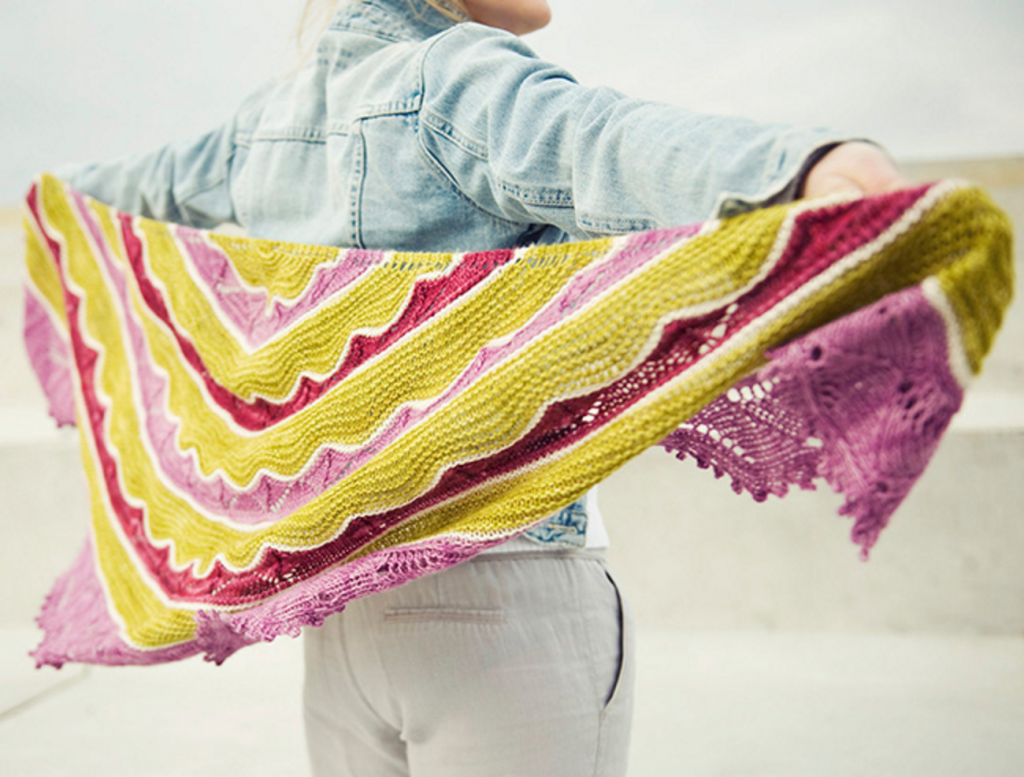 This beautiful shawl is worked outward from the top center, it is edged with a perpendicular lace border which is joined as you go. The main body of Ennui is created by knitting textured stripes and lace, making gently undulating waves.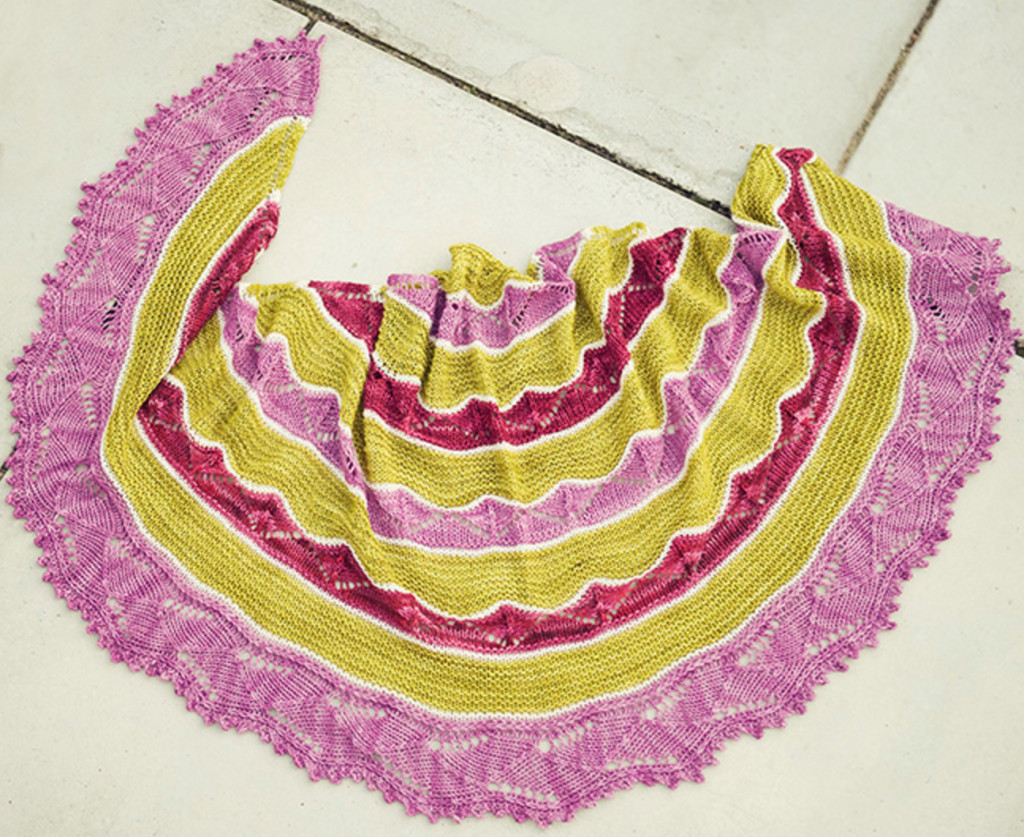 Yarn requirements are:
Malabrigo Yarn Silky Merino [51% silk, 49% merino; 150yds/137m per 50g skein] – CURRENTLY ON SALE FOR $7 PER SKEIN!!!
(CC1) 076 Manzanilla Olive, 2 skeins
(CC2) 063 Natural, 1 skein
(CC3) 426 Plum Blossom, 2 skeins
(CC4) 400 Rupestre, 1 skein.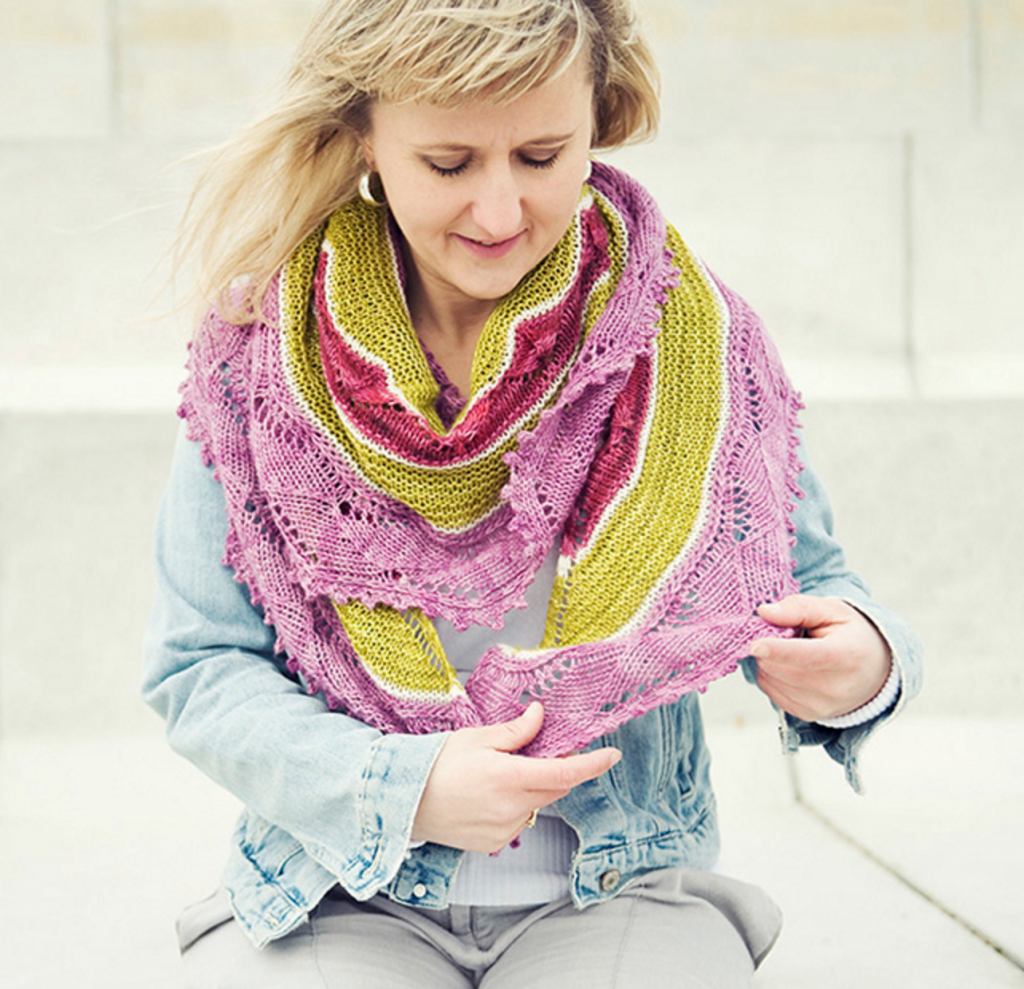 You can choose the colours used, or make your own combo, in either brights or neutrals – we have lots to choose from!
Sophistical by Cheryl Niamath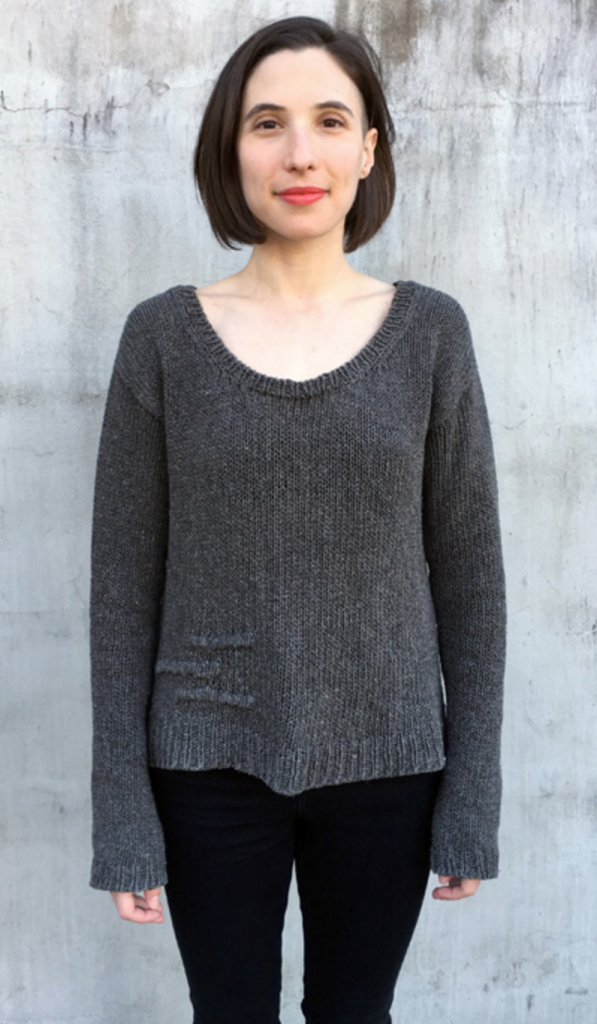 I'm currently in love with simple, somewhat over-sized, sweaters, preferably with a subtle detail or two. Sophistical fits that bill!
With its deep, round neck, lower front welts, and little box pleat at the centre back – it's a dream of a simple sweater!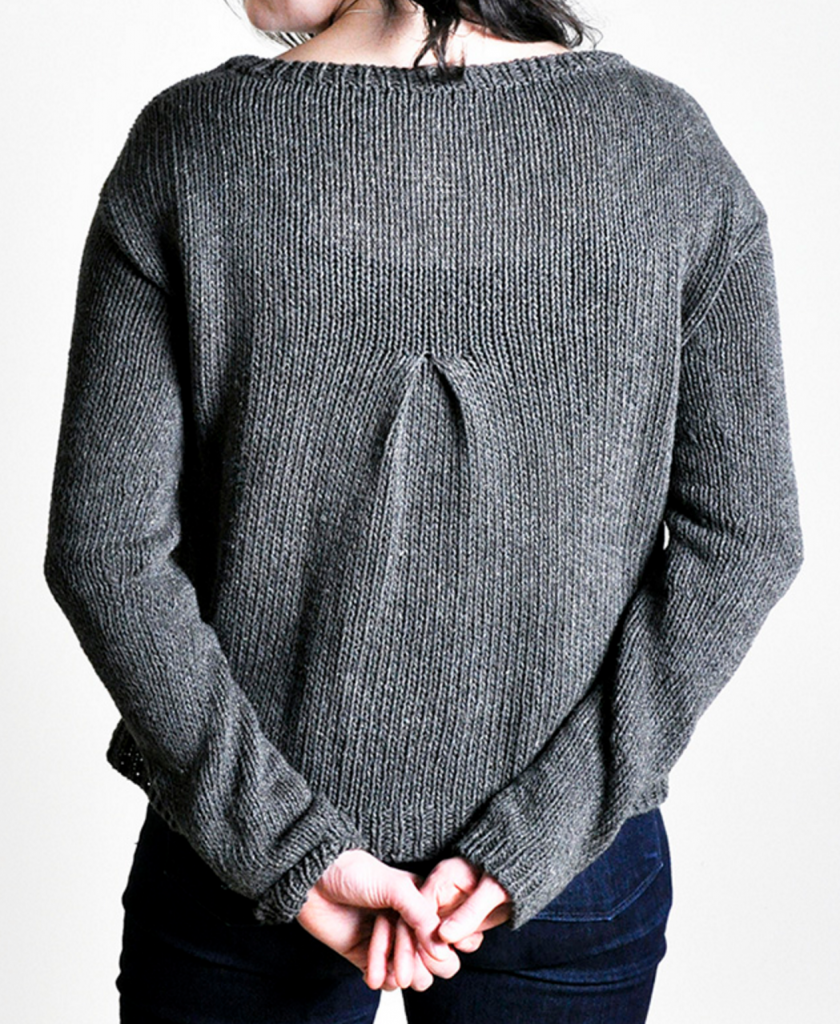 Sadly, the yarn Cheryl Niamath used for this pullover has been discontinued :o(  We only have a few skeins of Shibui Heichi left in stock, but she recommends Spud & Chloe Sweater as a good alternative :o)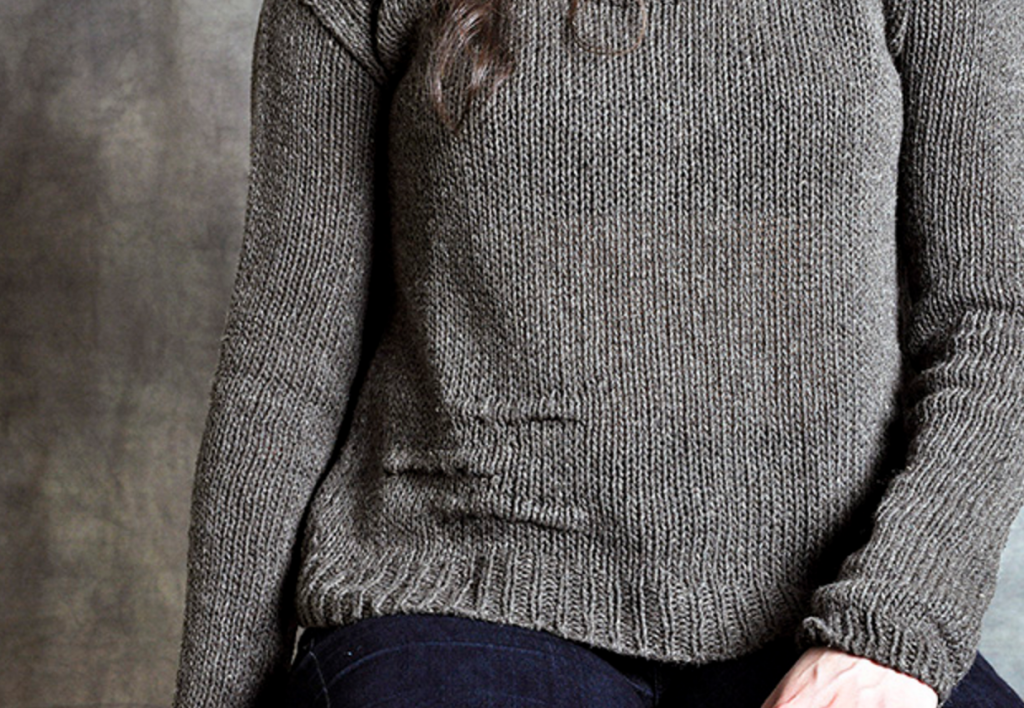 Yarn requirements are:
Spud & Chloe Sweater [55% wool/45% organic cotton; 160 yd/146m per 100g skein]; 6[6, 7, 7, 7, 8, 8] skeins.
Colours available for this are gorgeous!
Congratulations to Knitty.com for another FABULOUS edition of their online knitting magazine!
It's not just knitting patterns – lots of interesting articles to read, a competition, and a section for yarn spinners!
Stay cool, and knitty on!
H xxxx