When cashmere goes on sale who can resist?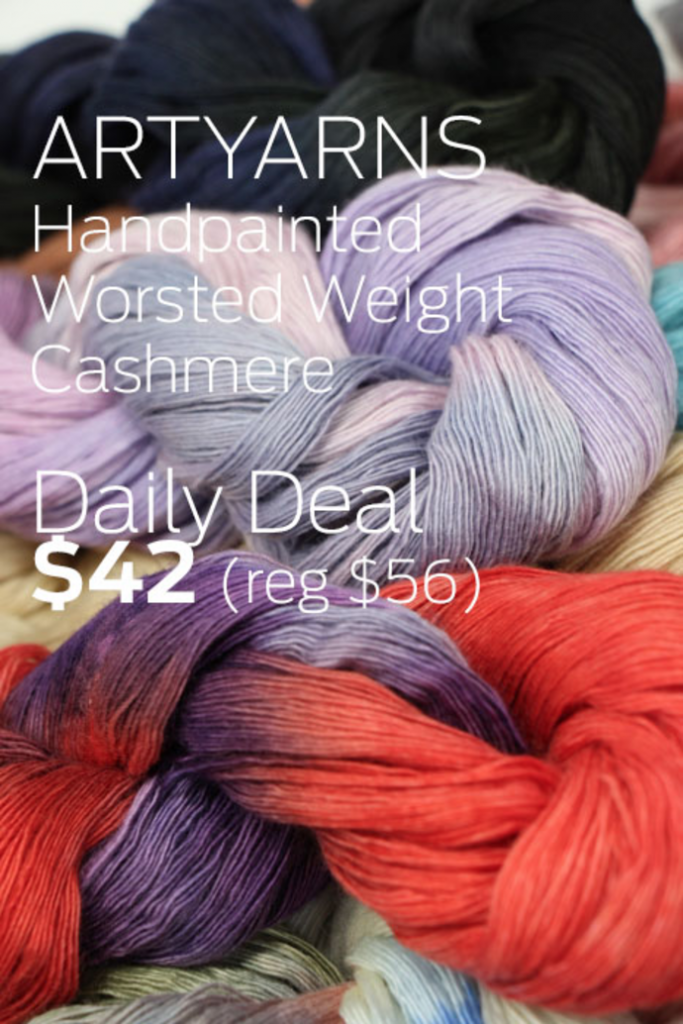 There's nowhere better than to snuggle up in this gorgeousness than around one's neck and face!
HUNDO P Cowl by Heather Dixon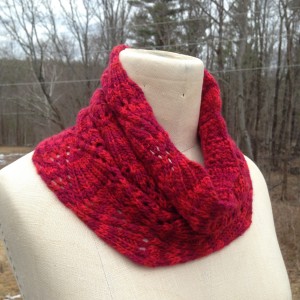 I designed this beauty to show off the wonderful colour of the yarn, and for a fun, little lace challenge.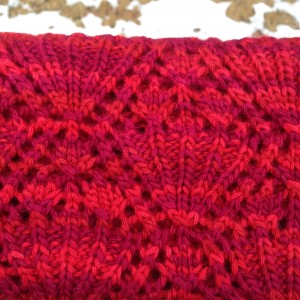 This lace pattern really keeps you on your toes! Not for knitting whilst watching a foreign film with subtitles – ask me how I know!!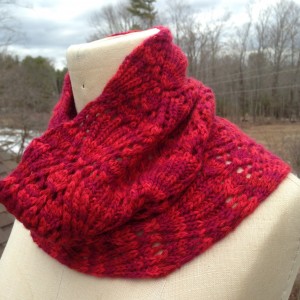 I shall be wearing this soft and wonderfully cozy cowl until well after the snow melts!
There are lots of lovely colours to choose from!
The link for the sale is here: Artyarns Cashmere 5 Daily Deal