$49.60 or less (msrp $62)
+ Free Shipping over $50! (US)
(Fab discounts of up to 30% off applied at checkout)

50% Silk/50% Cashmere 400 Yards, 80 Grams 5 st per inch on US 6 (DK) Needles Care: Dry Clean
Beautiful 2 or 3 Skein Shawl Pattern! The Watercolor Shawl!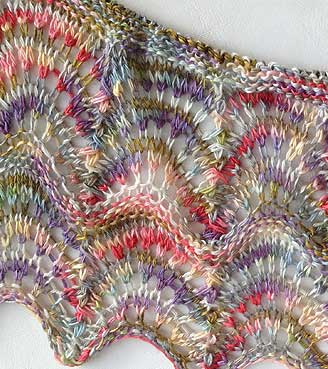 Sideways Garter Shawl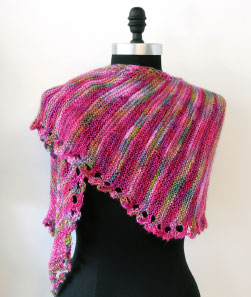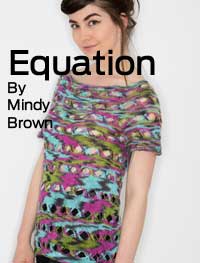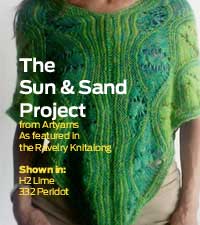 Free with Any Ensemble Light or Ensemble Glitter Light Purchase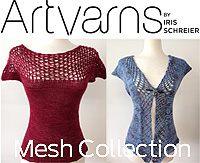 All Ensemble Light Colors are available with glitter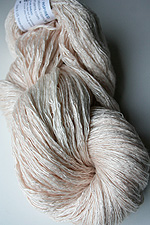 The lovely 164c with silver glitter from Vogues' Project - this color is on hand in the Ensemble Glitter light, and the beaded mohair with sequins light, as well

!
All Artyarns Ensemble Colors are Available in both Glitter & Non-Glitter Versions

Highlights Series (H Series Colorways)
H37 Bashful Pink
H36 Lovely Lilacs
H35 Wild Blue Yonder
H34 Paradise
H33 Rushes
H32 Go Green!
H31 Lilac Parfait
H30 Tutti Fruitti!
H29
H28 Citronella
H27 Cake
H26 Tahiti
H25 Hot Orange Pk
H24 Wild Berries
H23 Emerald
H22 Vertes

H21 Inky Blues

H20 Dune
H19 Charcoal Browns

H18 Grey Tonal

H17 Emerald Purples
H16 Winter Bouquet
H15 Straw. Parfait
H14 Cloudy
H13 Emerald City
H12 Antique Ivories
H11 Black Cherry
H10 Antique Rose
H9 Forest Greens
H8 Gold
H7 Heart
H6 Burnt Oranges
H5 Violettas
H4 Scarab
H3 Sargasso Sea
H2 Lime
H1 Hot Pinks
Scroll Down for MORE Fabulous Artyarns Colors!
500 Painters Floral Series
501 Bonnard
502 Parrish
503 Hockney
504 Olana
505 O'Keefe
506 Wyeth
507 Van Gogh
508 Monet
512 Moore
514 Degas
516 Koons

900 Stonewash Series Colors

901 Wild Teal Tonal
902
Turquoise
Wash
Stonewash
903
Stonewash
904

Stonewash


905
Stonewash
906
Stonewash
907
Stonewash
908
Stonewash
909

Stonewash


910
912 Dark Cherry
Stonewash
913
Stonewash
914
915 SW Cherry Splash
Stonewash
916
Stonewash
917
Stonewash
918
919 SW Russet

923 Lady Gaga

924 Gold

Stonewash


920
1000 Series Dramatic Multis
1006 Stained Glass
1024 Jardin
1025 Sari
1026 Macaw
1027 Spring Parfait

1028 West

1029 Wildflowers

1030 Klimt

1031 Frida

1032 Du Champ

Hudson Valley Hues - Exclusively Fabs!

F1 Apple Harvest
F2 Silver Birch
F3 The Mighty Hudson
F4 Leaf Peeper
F5 Cornfields
F6 Winter Bark
Classic Solids & Legacy Colors
2319 Lemon Fizz
2220 Pink Grapefruit
2287 Annes Pink
2308 Pale Mint
2312
Lavender Blush
2301 Bone
2321 Toasted Almond
215 Pink Me
250 White
246 Black
248 Chocolate
164C Vogue Blush
307 Pale Sky
332 Peridot
167 Oyster

Chromium Shawl/Wrap (Shown in H18)

F265 Undulating Leaves Shawl Pattern
F270 Clover Leaf Shawl
F267 All about the yarn