Addi turbo Circulars in a shorter length (8""/20cm) that's perfect for sock and bootie knitting. (sizes US 0 - 5)

$11.60- $13.60
after FAB discounts at checkout
(reg $14.50 - $17)

_______________________________
Addi Super Value Set (8 Inch Length)


This set is $68 after fab discounts (reg $85) (Xtra 5% off)
1 each of every size: US0, 1, 2, 3, 4, 5)




Lantern Moon Whimsical Tape Measures $13
Sheep

Flowers

Turtle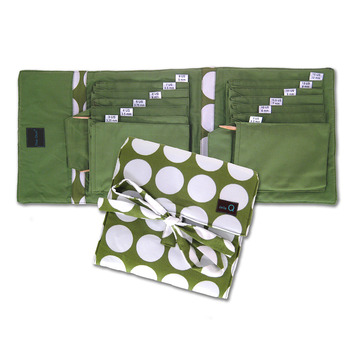 Need a gorgeous and super functional case for your needles? Look no further Della Q silk knitting needle cases, for both straight and circulars, including the QUE circular needle case....